Nicholas Foo

Head of Developer Relations
Southeast Asia, Oceania and Taiwan Samsung Asia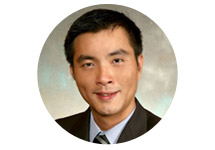 Nicholas is responsible for developer outreach and adoption of all the key technologies that Samsung embraces. With Samsung, he helps developers create applications for Samsung devices across its Smart TV, Mobile and tablet range as well as ensuring developer success.
In his career, he has worked with financial telephony software, and was responsible for setting up developer relations technical teams across India, South East Asia and Japan. As well as ensuring a robust content ecosystem of developers for mobile devices with Nokia. He holds a bachelor of science in computer science, as well as a diploma in programming and systems analysis. He has recently completed his MBA with the University of Nottingham UK.

Paul Liu劉彥伯

台灣三星電子加值行銷經理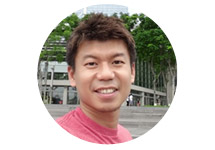 現任台灣三星電子加值行銷經理,負責Samsung技術平台與應用架構推廣與開發者社群,推動資訊業夥伴、教育學術界與企業客戶導入三星先進的軟硬體技術能力,提供三星使用者更完善的使用經驗。亦曾擔任台灣微軟產品行銷經理、技術經理。為記者會、研討會、政府機關、校園活動等主講者。

Steve Liu 劉書華

台灣三星Content & Service部門主管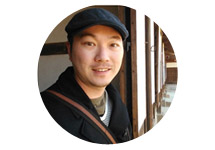 具備跨界之經營歷練,橫跨產品營運/ 品牌操作/ 廣告行銷等多重面向曾任職遊戲橘子/ 台灣索尼/ 4A國際廣告代理商,專長產業為消費性電子/ 遊戲/ 消費性商品。現於台灣三星擔任Content & Service部門主管,希冀與優秀之部門成員,一同為台灣開發者與團隊貢獻所長。期待在世界的舞台上,和台灣開發者與團隊共同發光發熱,成就下一個台灣之光。

Karen Wu 伍凱昀

台灣三星電子加值行銷副理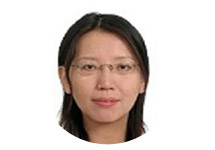 曾任職於西基電腦動畫公司,ADCast數位行銷公司等數位內容產業, 現職台灣三星電子加值行銷副理,從2007年起開始負責台灣三星手機加值網站(Website, Wapsite), 協助開發java/ bada/ android apps.負責三星手機, 平板應用程式開發與內建。

Manikantan Krishnamurthy

Developer Evangelist, Samsung Asia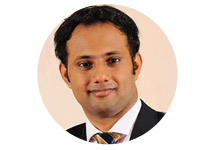 As Developer evangelist for Samsung in Asia Pacific region, Manikantan promotes tools and techniques to help Android developers in the region to be successful in the their mobile applications and services business. He will talk about Samsung's Android APIs which will help developers create a superior differentiated user experience across Samsung's large portfolio of mobiles and tablets. He is a mobile application developer himself and has experience in the mobile domain for the past 6 years.

Roy Lin 林宏儒

台灣三星
現在任職於台灣三星電子,主要負責Samsung Smart TV平台APP技術推廣與合作事宜。曾任職於數位點子,口袋移動。
蘇俊欽

凱鈿行動科技設計總監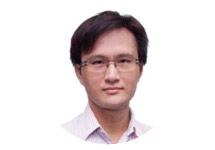 Chris is the Product Design Director at Kdan Mobile Software. With a strong background in design, Chris specializes in human-computer interaction, augmented reality, and product development. He was a Research Fellow at National Cheng Kung University's Human Interactive Design Lab and also worked as a Research Associate at National University of Singapore's MXR Lab. Currently, Chris leads Kdan Mobile's innovation design group, which is responsible for developing novel applications and tools for mobile interaction.
Alex Cheng

Co-founder & BD Manager of CHOCOLABS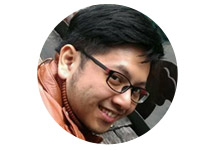 Build partnership and create synergy with APP developers. Well-rounded experience in mobile industry: From programming, product design, business development to media planning.
Jerry Weng

Co-founder & RD Manager of CHOCOLABS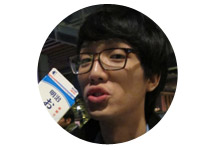 Front-end development and back-end support for mobile APPs. Mainly focus on Android.
Tina Naro

Manager, Samsung Enterprise Alliance Program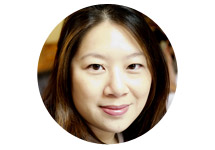 Tina Naro is currently the manager of Samsung's enterprise mobility program, the Samsung Enterprise Alliance Program (SEAP). She is based at Samsung Electronics' headquarters in South Korea and has a career focused on business-to-business. From 2007 to 2011, Tina developed corporate programs and advised senior partners on global account management at Deloitte Touche Tohmatsu in New York. In 2005 she joined Deloitte & Touche to focus on relationship management and marketing. Prior to that, Tina was part of the US marketing team for MessageLabs, which is now acquired by Symantec.
Tina graduated with a degree in Marketing from the University of Texas in Austin and holds a Masters in Business Administration from the Institut Européen d'Administration des Affaires (INSEAD).
Tina Naro現任職於三星南韓總部Samsung Enterprise Alliance Program (SEAP),負責企業行動化專案計畫的開發與推廣,一直都專注於商用市場經營的Tina,過去曾任職於 Deloitte Touche Tohmatsu 和MessageLabs,負責企業用戶專案規劃以及全球性客戶關係管理暨行銷等業務,對於商用市場策略擁有豐富的經驗與獨到見解。